La Bayadère (Full Act)
Backdrop and Set Decorations: Rental Information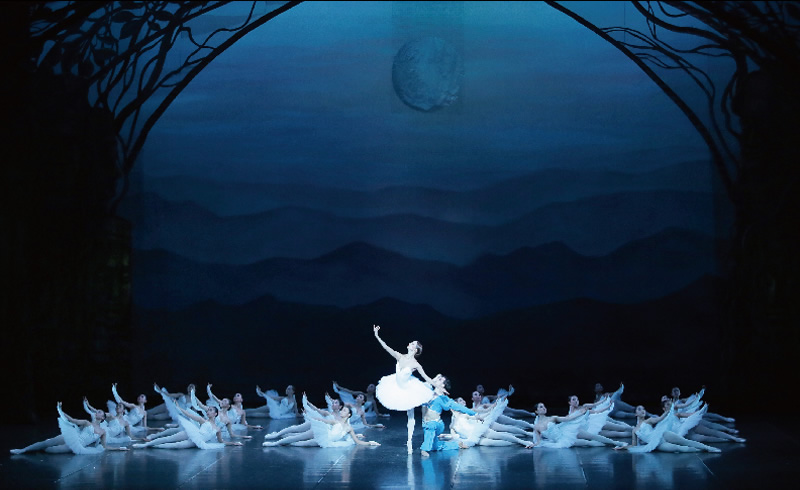 Rare to find in Japan: Original Backdrops of La Bayadère (Full Act)
The backdrops of La Bayadère (Full Act) was produced by Kharkiv State Academic Opera and Ballet Theatre in Ukraine for Tokyo International Ballet Company, in the event of La Bayadere (Full Act) for 2015 Summer Family Art Concert.
It is very rare to find backdrops of La Bayadère (Full Act) in Japan, and especially products of this kind, designed by award-winning Ukranian artist Nadiia Shvets. It is a pleasure to be able to share the grand-scale masterpiece if Shvets to the ballet comunity in Japan, and also the rest of the world.

Kharkiv State Academic Opera and Ballet Theatre in Ukraine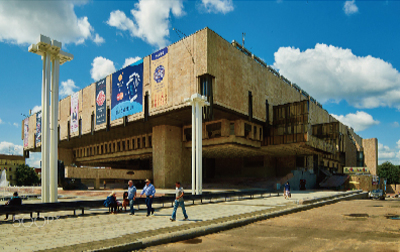 Kharkiv State Academic Opera and Ballet Theatre named after M.Lysenko is the first academic theatre in Ukraine. It presents operas in Ukrainian, Russian, French and Italian. This one of the leading Ukrainian theatres was opened in 1925 by putting on the stage opera "Sorochynska yarmarka" ("Sorochyntsy Fair") of Russian composer Modest Mussorgsky.  From 1991 the theatre works in the new building which is built in postmodern style and is located at Sumskaya Str. 25/27. The Theatre has two halls: big hall can seat 1500 people and small one 400 people. The repertoire includes around 50 operas and ballets, the majority of which are Ukrainian and Russian but there are also Italian ones.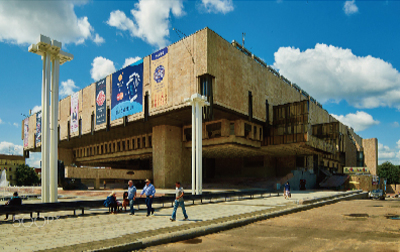 Designer: Nadiia Shvets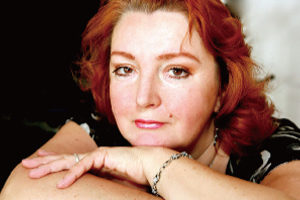 Shvets graduated from the St. Petersburg Academy of painting, architecture and a sculpture of Ilya Repin  (the art studio of E. Kochergin, the people's artist of Russia). 
Since 1987 Shvets works as an Art director (Artist-set designer). Since 1993 works as the Art director (The chief set designer) of National opera and ballet theater of Nikolay Lysenko in Kharkov.  She is the designer of scenery and suits of 68 opera and ballet performances.
In 2004 she was entitled: "The honored artist of Ukraine" Personal exhibitions of pictorial works and suits
1999 Kharkov; – 2000 Kiev; – 2004 Kharkov. For four times (1999., 2000., 2002., 2004), she has been recognized as the best artist-set designer of Ukraine, after numerous shows in Kiev-Kharkov area. Shvets also designed the costumes for the Olympic team of Ukraine on synchronized swimming and the National team of Ukraine on figure skating.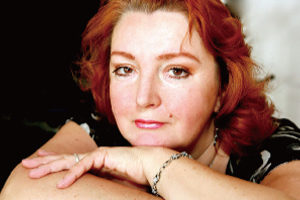 Act 1
Scene 1 In the Temple with the Sacred Fire
Scene 2 Raja's Palace / Gamzatti's Room

Act 2
Wedding Ceremony of Gamzatti (Palace Exterior)

Act 3
Kingdom of Shadows (Mountain backdrop)
Arch drops (Phantoms)

Contact for further details on backdrop rentals!
Please contact us through e-mail, phone call, or FAX messaging.
International Ballet Company Office
TEL & FAX
TEL

03-5745-0166

FAX

03-6420-0127
Phone calls available from 10:00~18:00 *only workdays
Contact through mail