Tokyo International Ballet Company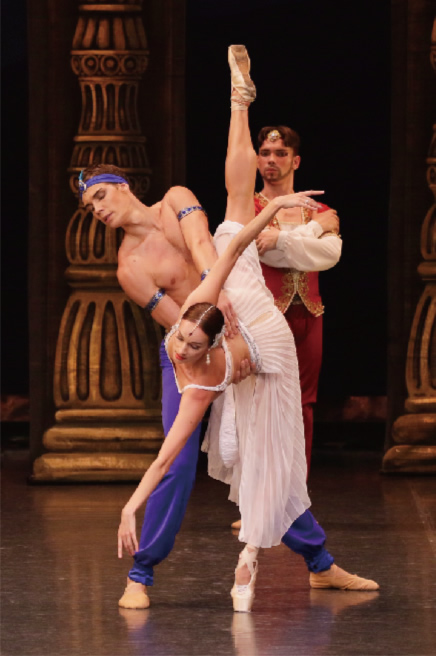 Tokyo International Ballet Company is based in Meguro, Tokyo.
The repertoire of this company is Classic Ballet pieces, selected by choreographers who support the conservation of the tradition of ballet while applying elements that appeal to the modern audience.
Prizewinning dancers from the ballet competitions participate in the performances. You will be able to see their beauty and excellence in our gallery and video sections on this website.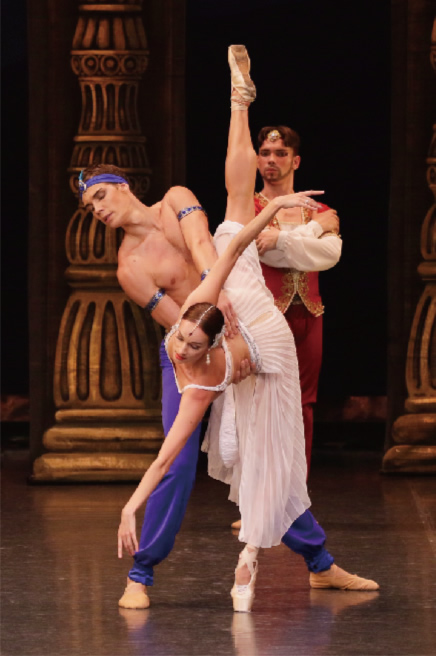 Company Profile
Company Name:

Office I.D.S

Address:

Tokyo Meguro 1-6-17

Phone Number:

03-3745-0166

Fax Number:

03-6420-0127

URL

http://www.tokyointernationalballetcompany.com

Established:

2008 April 11

Capital Fund:

1000000 yen

Director:

Chieko de Lencquesaing
Business Profile

Dance School Management
Dance Competition Management
Selling the production of textbooks, DVD, academic material and costumes.

Performance Profile
August, 2009

Eva Evdokimova Memorial
Summer Family Art Concert
Napoli Ballet Concert / Giselle 2nd Act

Meguro Persimmon Hall (concert hall)

August, 2010

Summer Family Art Concert
Don Quixote Full Act /
Paquita Variations & Polonaise /
Adagio from Malakhov's Cinderella

Meguro Persimmon Hall (concert hall)

August, 2011

Summer Family Art Concert
Le Corsaire Full Act / Fresco Variations

Meguro Persimmon Hall (concert hall)

December, 2011

Japan & Ukraine Joint International Ballet Concert
The Nutcracker Full Act / Snow White / Grand Pas from Raymonda 3rd Act

Meguro Persimmon Hall (concert hall)

August, 2012

Summer Family Art Concert
Ballet Concert: Baroque Notre Dame de Paris / Wedding Scene from La Bayadere 2nd Act / The Sleeping Beauty Full Act

Meguro Persimmon Hall (concert hall)

August, 2013

Summer Family Art Concert
Ballet Concert Paquita: Polonaise / Grand Pas de Deux from Le Corsaire / Swan Lake Full Act

Gotanda U-port Hall (concert hall)

December, 2014

Japan & Ukraine Joint International Ballet Concert
Snow White / The Nutcracker

Gotanda U-port Hall (concert hall)

August, 2015

Summer Family Art Concert
La Bayadère (Full Act)

Gotanda U-port Hall (concert hall)
August, 2009

Eva Evdokimova Memorial
Summer Family Art Concert
Napoli Ballet Concert / Giselle 2nd Act
Meguro Persimmon Hall (concert hall)
August, 2010

Summer Family Art Concert
Don Quixote Full Act / Paquita Variations & Polonaise / Adagio from Malakhov's Cinderella
Meguro Persimmon Hall (concert hall)
August, 2011

Summer Family Art Concert
Le Corsaire Full Act / Fresco Variations
Meguro Persimmon Hall (concert hall)

December, 2011

Japan & Ukraine Joint International Ballet Concert
The Nutcracker Full Act / Snow White / Grand Pas from Raymonda 3rd Act
Meguro Persimmon Hall (concert hall)
August, 2012

Summer Family Art Concert
Ballet Concert: Baroque Notre Dame de Paris / Wedding Scene from La Bayadere 2nd Act / The Sleeping Beauty Full Act
Meguro Persimmon Hall (concert hall)
August, 2013

Summer Family Art Concert
Ballet Concert Paquita: Polonaise / Grand Pas de Deux from Le Corsaire / Swan Lake Full Act
Gotanda U-port Hall (concert hall)
December, 2014

Summer Family Art Concert
Japan & Ukraine Joint International Ballet Concert
Snow White / The Nutcracker
Gotanda U-port Hall (concert hall)
August, 2015

Summer Family Art Concert
La Bayadère (Full Act)
Gotanda U-port Hall (concert hall)